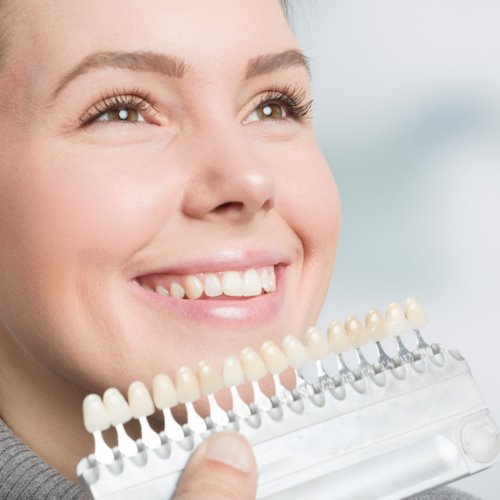 Are you looking to transform your smile? Look only as far as John G. Portschy, DDS in Marietta. Our team of experienced dentists can help you achieve stunning results with dental veneers.
Dental veneers are thin, custom-made shells bonded to your teeth' front surface. They are designed to improve the appearance of your smile by correcting various dental issues such as discoloration, chips, cracks, gaps, and misalignment. Veneers are made from porcelain or composite resin, both durable and natural-looking materials.
There are several benefits to choosing dental veneers. First and foremost, they can dramatically enhance the aesthetics of your smile. Veneers can give you a brighter, whiter, and more symmetrical smile, boosting your confidence and self-esteem. Additionally, veneers are stain-resistant, so you can enjoy your favorite foods and beverages without worrying about discoloration.
There are two main types of dental veneers: porcelain veneers and composite veneers. Porcelain veneers are known for their durability and natural appearance, while composite veneers are more affordable and can be completed in a single visit. Your dentist will help you determine the type of veneer best suits your needs.
A Comprehensive Lineup of Dental Care Services All Under One Roof