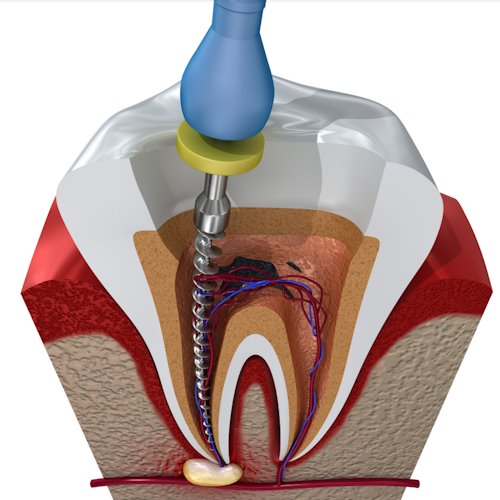 Are you in need of a root canal in Marietta? Look only as far as John G. Portschy, DDS. Our experienced team of dental professionals is dedicated to providing caring dental solutions for all your oral health needs.
Root canals are a common dental procedure that can help save a severely damaged or infected tooth. Understanding the root canal procedure is essential for anyone considering this treatment option.
There are numerous benefits to choosing root canals as a dental treatment. By saving the natural tooth, root canals help maintain proper chewing function and prevent the need for more extensive dental work, such as tooth extraction and replacement. Additionally, root canals alleviate pain and discomfort caused by tooth infections, improving overall oral health and well-being.
What's involved?
The dentist removes the infected pulp from the tooth's root canal system during a root canal. This process eliminates the source of infection and prevents further damage to the tooth. The procedure is performed under local anesthesia.
Are there risks?
Like any dental procedure, root canals come with some risks and considerations. Discussing these with your dentist to ensure you make an informed decision is important. Common risks include potential damage to the tooth during the procedure and the possibility of reinfection if proper oral hygiene is not maintained.
After a root canal, the recovery process is relatively straightforward. Patients may experience mild discomfort or sensitivity, which can be managed with over-the-counter pain medication. Following the dentist's post-operative instructions and maintaining good oral hygiene to promote proper healing is crucial.
While root canals are a highly effective treatment option, alternatives are available. Your dentist can discuss these alternatives, considering your specific dental needs and preferences.
When searching for a dental professional to perform root canals, finding someone experienced and knowledgeable in the procedure is essential. At John G. Portschy, DDS, our team of dental professionals specializes in root canals and is committed to providing quality care to our patients.
A Comprehensive Lineup of Dental Care Services All Under One Roof